The best part of studying in Budapest is that there is plenty of time to travel to all the great surrounding countries on the weekends! So far I have traveled to Austria, Italy and Croatia!
Vienna, Austria
18-21 February, 2011
I took a bus to Vienna, Austria with seven friends who are also studying at BME for the semester. It was a little cold walking around the city but well worth it! It was very similar to Budapest with many statues, parks, monuments and historical buildings around every corner. We saw two palaces; Belvedere and Schonbrunn. The picture below is from the back courtyard of the Schonbrunn palace showing a beautiful view of the city. Although an ancient Roman ruins is protected in the garden, this palace is best known as an important residence for the House of Habsburg which ruled Austria for over six centuries and other territories around the world to include Spain, Bohemia, and Hungary. We definitely have seen their influence in our wanderings around Budapest.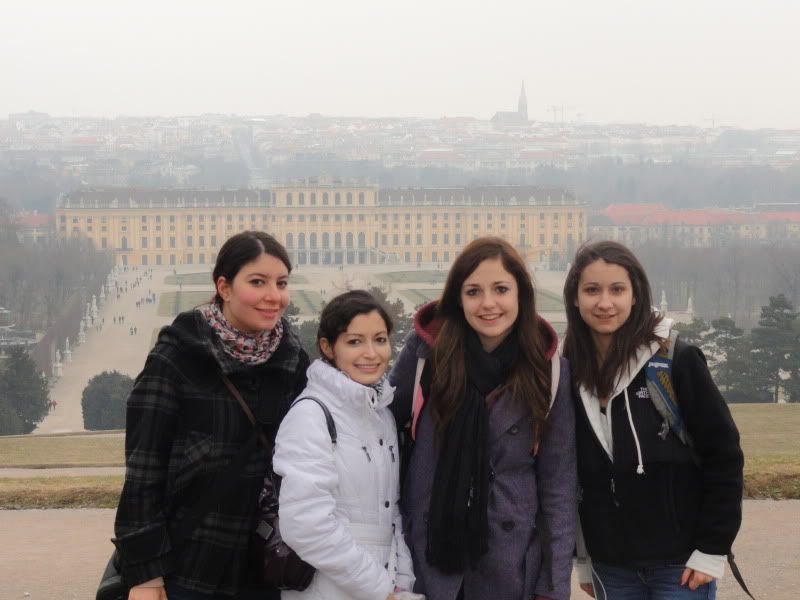 We also saw a bunch of beautiful cathedrals, including St. Stephan with a 445 feet high tower which we entered and climbed a tiny staircase to the view point. It is amazing to think about how they could build such a structure in 1368, but they did take their time doing it. The tower wasn't completed until 1433, 63 years later. Out the windows we caught a great view of Vienna and St. Stephan's square which is filled with really nice stores.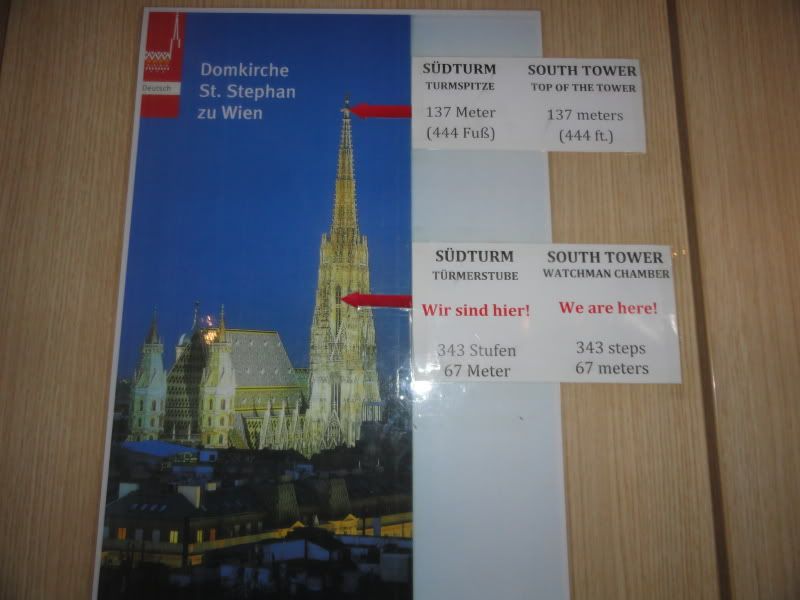 Right around the corner from there we stopped in at Mozart's house. While in Vienna, of course we had to eat strudel and had hot chocolate to warm ourselves at Café Central where Lenin, Trotsky and Freud met to play chess. I even got to meet Mozart in the square.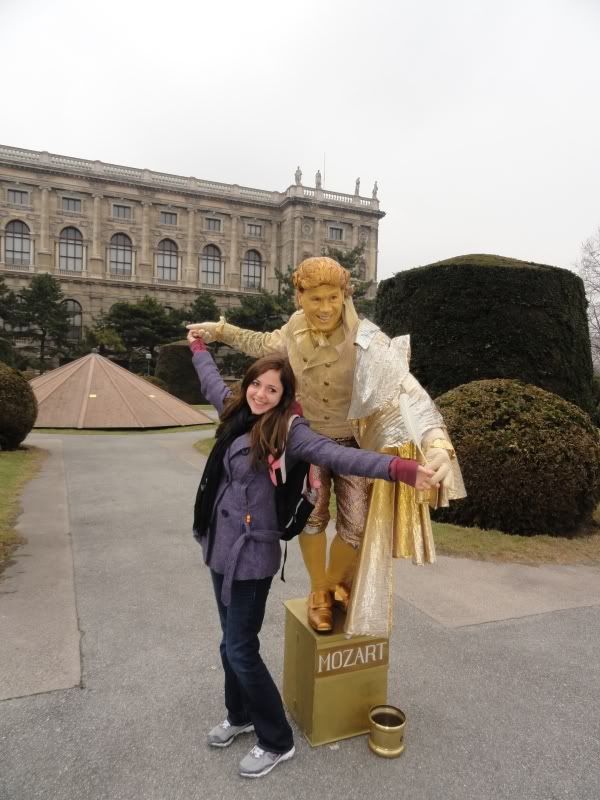 Venice, Italy
4-6 March
Six of my friends and I took a bus then ferry to Venice for the Carnevale, a big carnival which is the true origin of what many know as Mardi Gras from New Orleans. The origin of the name "carnival" is disputed but all the meanings have the same gist about giving up meat for lent such as "to remove meat," "farewell to meat," or "a farewell to the flesh." This is because carnival is a festive season which occurs immediately before Lent when the penitent would go without meat for forty days. The costumes and masks evolved as the common folk made a mockery of the aristocracy in Venice, a sort of thumbing of the nose at the authority and rulers of the city. Venice has been a tour destination for a thousand years. Today, people come to Venice from all over to get involved in the public celebration and parades with some elements of a circus involved, costumes, mask and giant public street party.
When we stepped off the ferry onto the gorgeous island it was evident we were in for a fun filled day! There were crowds of people around stands selling masks, special foods, or gelato. In every plaza there was an event set up such as bands performing, games for children, and competitions for adults, or just a bunch of fun things to buy. We walked around from the moment we got there (9am) to the moment we left (7pm). We took the ferry to Piazza San Marco, and saw the Doges Palace and the Basilica San Marcos. Napoleon added the third side to Piazza San Marco and touted it as the "drawing room of Europe." It sure is a great place to watch people from all over the world. Then we walked to the beautiful Ponte Rialto, an old stone bridge with an open market stalls selling fine Italian leather handbags and beautifully wrought gold jewelry.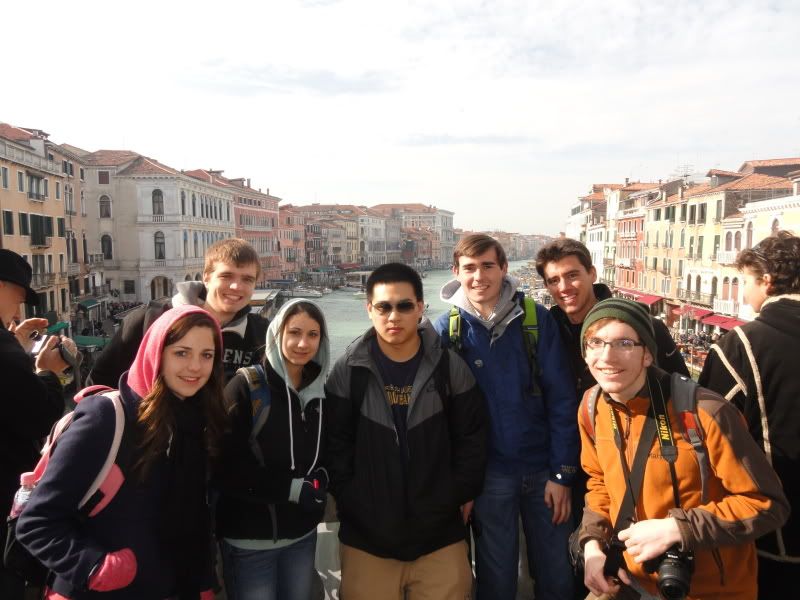 As we walked through the city we stopped for real Italian pizza, gelato and window shopped at all their fancy stores! To join in the fun we also picked out our own masks to blend in with all the people in costumes.
By the time we made our way back to Piazza San Marco there was a DJ set upon a big stage, lights were flashing over the historical buildings and the whole square was full of people dancing! The Piazza was rocking in a way that would make Napoleon smile.

Plitvice Lakes National Park Croatia, Croatia
11-12 March
Traveling through Croatia was exciting because eight friends and I got together and rented two cars. The first night we stayed in Plitvice. We spent the whole next day walking around the Plitvice national park. This was so fun crossing the bridges across half frozen lakes to waterfalls and into caves.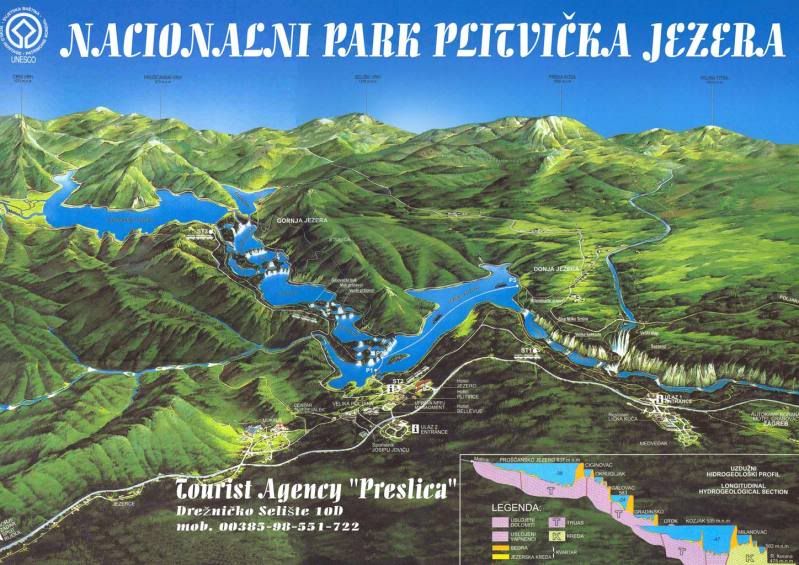 Split, Croatia
12-15 March
From there we drove south to the shores of Split. Our hostel was right across the street from the ruins of a castle that has been turned into a sort of outdoor mall. The impact of the Soviet Union and the cold war can be seen in the retro architecture of the monuments and government buildings. Giving it an eerie 1960s feel just like in Budapest. Following the coast of this city up a hill we saw a beautiful view of the whole area.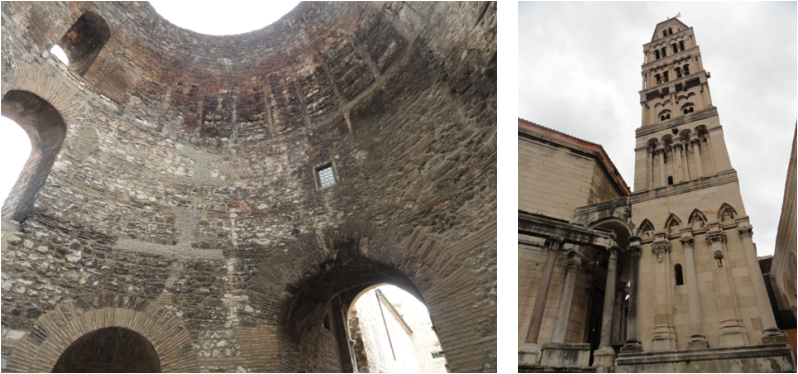 Carol Perkins